Matt Becker Magician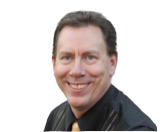 What?
What!
I hear that word a lot. It's the sound of someone swept away by magic. Plainly stated, that is why I should perform at your next party. Something fun for your guests, something they will talk about, and thank you for. Magic is great for many types of parties and events. Here are a few examples:
Weddings: weddings are magical in their own way, but I can add extra magic. Why not have entertainment for your guests during cocktails and dinner. I will wow them in small groups. They still get to talk, but they get something fun too.
Parties and Anniversaries: Although not as formal as a wedding, having entertainment is a wonderful idea. Guests will relax, laugh and just have fun. They probably haven't seen magic or up close like this. This is often a new experience that will leave them amazed.
Festivals and Community Events: People go to these events expecting to have fun, to be entertained, and to see things they don't see every day. Magic is perfect for them. My magic can be simply for entertainment, or to reinforce the theme of the event. I am not just a performer, but also a host for your event. After visitors have seen magic, I can suggest important booths to visit, or events to see. I can blend handouts into my routine, and get your information in their hands in a fun and memorable way.
Restaurants: Magic gives your customers something memorable and fun while they are waiting for their food. I promote my appearance at your restaurant, and give guests another reason to return to your restaurant. I work well with your staff, remembering their job is to serve hot food.
Chamber Mixers: Businesspeople love the networking opportunities, but they love entertainment too. When I perform strolling magic, everyone has plenty of time to network, but they also get a shared experience they will talk about after my show is finished.
Holiday Parties: Holiday parties can be fun, but some groups just don't relax and enjoy themselves. Add magic to their evening, and your party will be a success.
Free demonstrations for serious inquiries. Call now.